USATFs: 1 Washington Tax Mongers: 0
The Winner: YOU!
Voters Say NO to 20yr $51.5M Soccer Stadium Tax!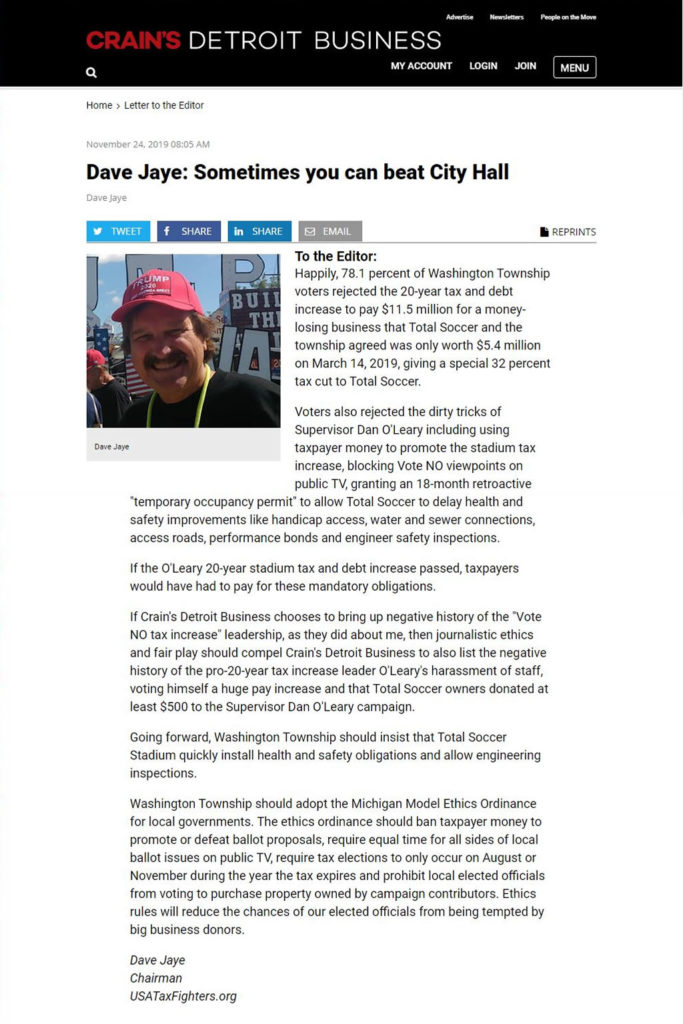 USATFs: Your Go-To Team
UsaTaxFighters.org is your go-to ally for fighting all kinds of ballot issues, not just tax centered ones. To wit, we are looking forward to getting into the DIA tax battle as well as supporting President Trump in his reelection bid – among other initiatives.
Contact us today using the form below to see how we can help you win your battles. We, the Good Guys, bring decades of retail political savvy as well as extensive marketing and communications expertise in both the digital and print worlds. Contact us today!
Contact Us / Engage Us / Volunteer

DONATE NOW